Reference Preamplifier Tune Two
Preamplifier with Streamer, DAC and Phono inputs, and Headphone output
Tune two takes the listening experience to a whole new level.Not only does it use the best volume attenuation technology, but it also enhances the audio signal to drive any combination of cables and power amplifiers. It also provides all modern facilities with multiple options for digital and analog playback.
It is designed around a single Class-A tube stage amplification with component selection, not only according to their performance alone, but also to the matching of their sonic character. The result is a true sounding preamplifier that reveals the best in your music, whatever your taste. With great looks and simplified control, using any modern web browser, this preamplifier will offer you a true audiophile experience.
Product details
User can select any of the 15 available colours for the front illumination, that match to his ambient aesthetics and dim them in 3 levels or even turn completely off.
Simple Unified Management. Tune Two is controlled from any modern web browser running on any device, such as smartphone, tablet, pc etc.
Standard infra-red remote controller for the main functions.
Build-in media player with wireless and ethernet connections, integrated functions and adjustments for digital audio and USB ports for external HDD/USB-stick.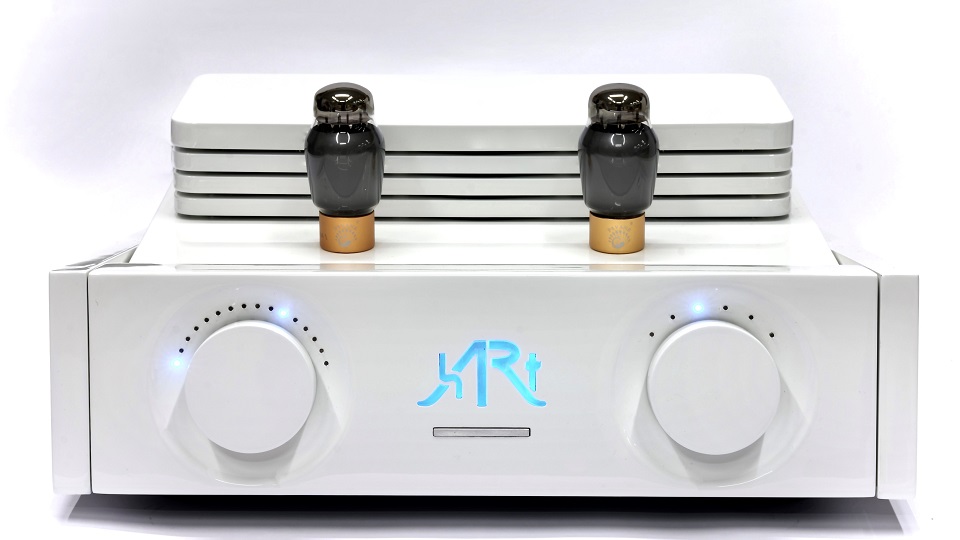 ---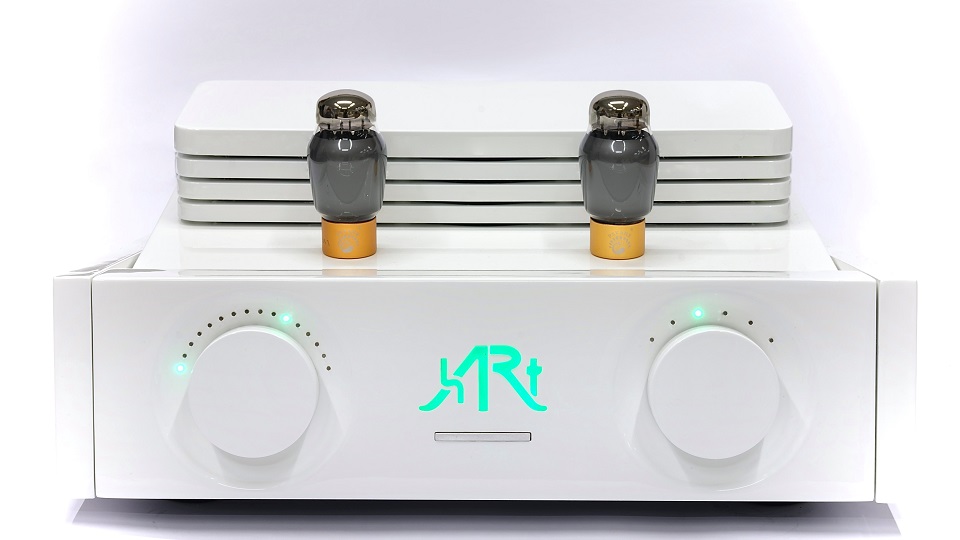 Integrated DAC with coaxial and optical inputs, where the signal is being bit-perfect sample rate converted and re-clocked for optimal performance.
High Output Drive Headphone Amplifier. Tube-MOSFET, Class-A hybrid design for superb sonics.
Fully configurable Class-A phono stage for MM and MC cartridges. All active discrete circuitry design for excellent accuracy.
A plethora of analog and digital inputs for maximum convenience and functionality.
---
Amorphous wooden fiberboard chassis dampens unwanted vibrations and mechanical noise feedback, resulting in lower noise floor and eliminating crosstalk.
High End luxury painting procedure MlCoat. Ultra-refined multiple coats of paint, offer a resistant and smooth surface.
Removable side panels for individual appearance, by changing color and/or material.
Fusion of production methods, subtractive manufacturing (CNC) and additive manufacturing (3d-printing), along with a mix of materials (wood, metal, plastic, rubber), allows for stunning looks and launches unrivalled music playback.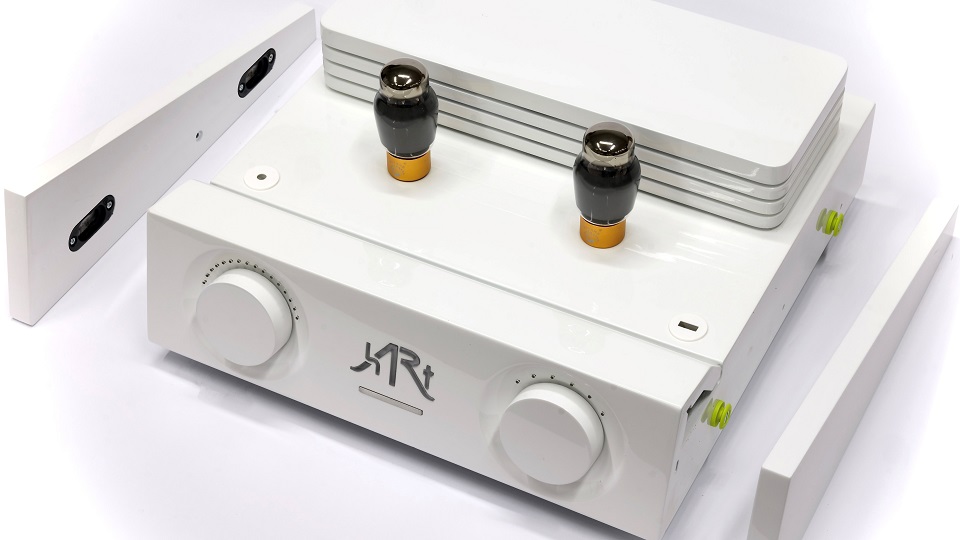 Single Class-A tube amplification stage with 2x CV181 (or equivalent), light polarized and without any feedback, provides excellent linearity and superior sound. Paired with a Class-A tracking buffer forms a hybrid path, which enhances the driving capabilities without compromises, for any power amplifier and interconnecting cables.
Alternative direct tube output for pure signal and ultimate performance.
Battery emulator VAcc with 12 individual, fully separated power supplies for digital audio, analog audio and digital control.
Dual mono audio configuration with GStar single common earth point for total immunity from mains noise and ground loops.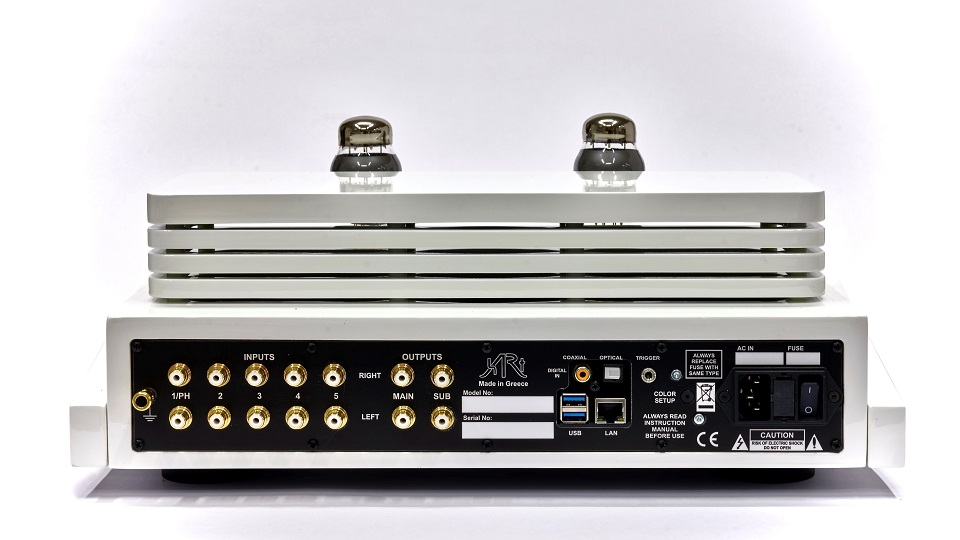 ---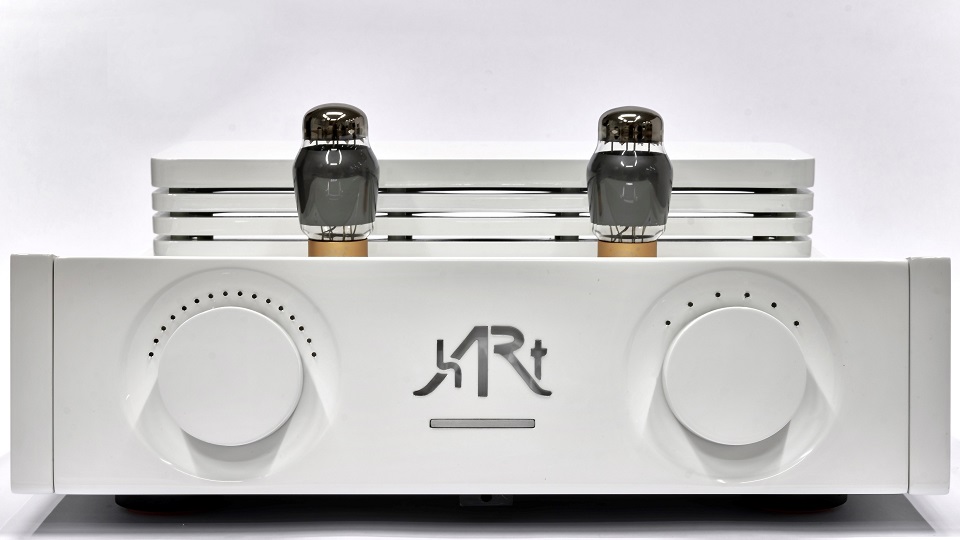 Relay based attenuator SLadd with 64 steps of 1 dB provides constant input impedance and achieves zero tracking error and crosstalk between left and right channels, which results in an exceptional soundstage.
Acrylic back panel with backplane source switching for minimal audio path.
Suspended power supply attachment effectively decouples power transformers from sensitive audio circuitry.
FloatO integrated anti-resonance feet for quieter background and extended sound dimensionality.
---
Inputs: 4x line level, 1x phono, 1x media player (with WLAN, LAN and 3 USB ports), 1x digital coaxial and 1x optical
Outputs: 1x hybrid, 1x tube direct and 1x headphone 6,35 TRS
Phono settings: Gain: MM: 40 dB, MC: 66 dB. Load, resistive: 47 kΩ, 470 Ω, 220, 150, 100, 82, 70 and 60 Ω and capacitive: 100, 250, 330, 430 and 480 pF
Line level gain: 21 dB
Frequency response: 5 Hz - 120 kHz
Recommended load: Hybrid: >16 Ω, Direct: >30 kΩ, Headphones 16-600 Ω
Power consumption: 2 W standby, 50 W idle
Net dimensions: (HxWxD in mm): 200 (with cover) x 430 x 390 (incl. jacks), weight: 12 kg
Shipping dimensions: (HxWxD in mm): 310 x 550 x 490, weight: 22 kg
Specifications may change without notice.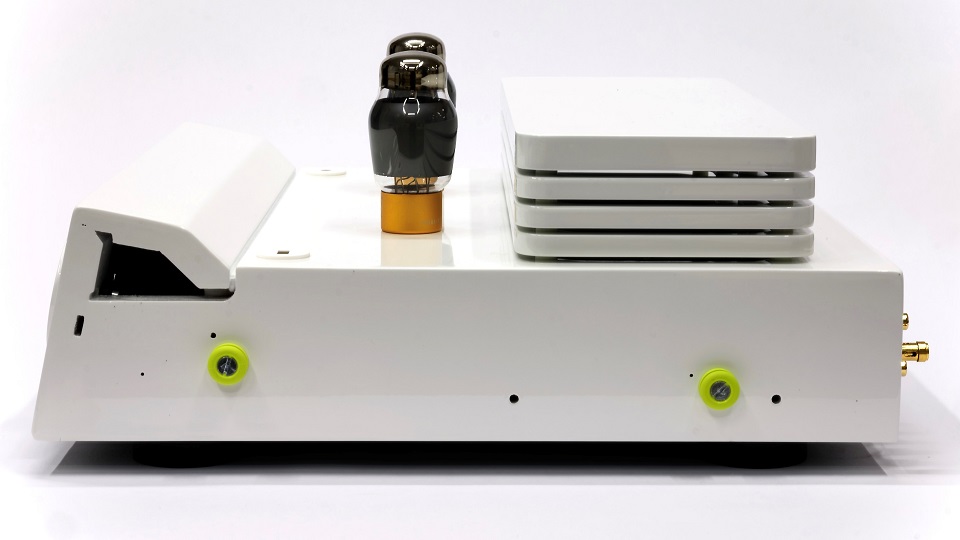 Information will be available at a later date